Holiday Loan
Loan Products / Holiday Loan
Holiday Loan
Loan will be offered begining November 15th, based on the availability of funds.  Loan application will not be accepted until all requested documents are submitted.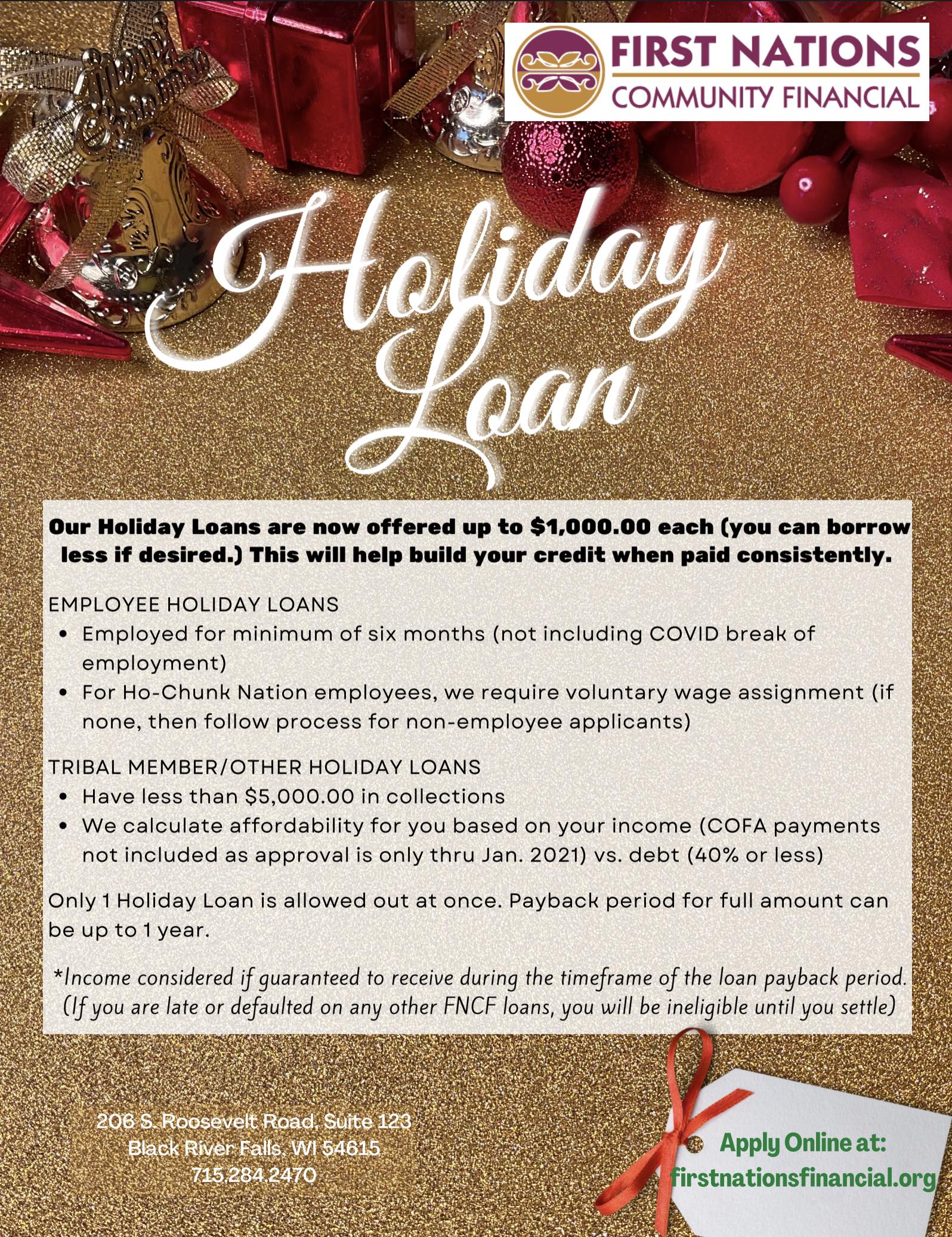 First Nations Community Financial is a state chartered not-for-profit Native Community Development Financial Institution (CDFI)
206 S Roosevelt Rd, Suite 123 Black River Falls, WI 54615
Upcoming Events
Open House Tuesday, May 21, 11 am - 2pm 206 S. Roosevelt Rd Suite 123 Black River Falls
Homebuyer Education Class June 11 9am - 5pm District 1 Community Center Black River Falls
Financial Frenzy June 20th 10am - 4 pm Ho Chunk Gaming Wisconsin Dells
Connect with us
Email: fncf@ho-chunk.com
Phone: (715) 284-2470
Fax: (715) 284-2471
Subscribe to our Newsletter!