Auto Loans
Loan Products / Auto Loans
Auto Loans
A loan is available for Ho-Chunk Tribal Members and Ho-Chunk Nation Employees to contribute towards a reliable vehicle to get you to where you need to be. The maximum lending amount is $20,000.00 or up to the amount allowable by your debt to income and varies based on the year of the car. To qualify, your debt-to-income ratio must be 40% or under and you may not have more than $5,000.00 in judgments or collections on your credit report. Payback period is 3-5 years. Interest rate depends on the year of vehicle and debt-to-income ratio. Term is dependent upon the year of the vehicle. Ineligible if vehicle has been repossessed in last (4) years. Ho-Chunk Nation employees must be employed for a period of at least one year and loan will be repaid by weekly voluntary wage assignment.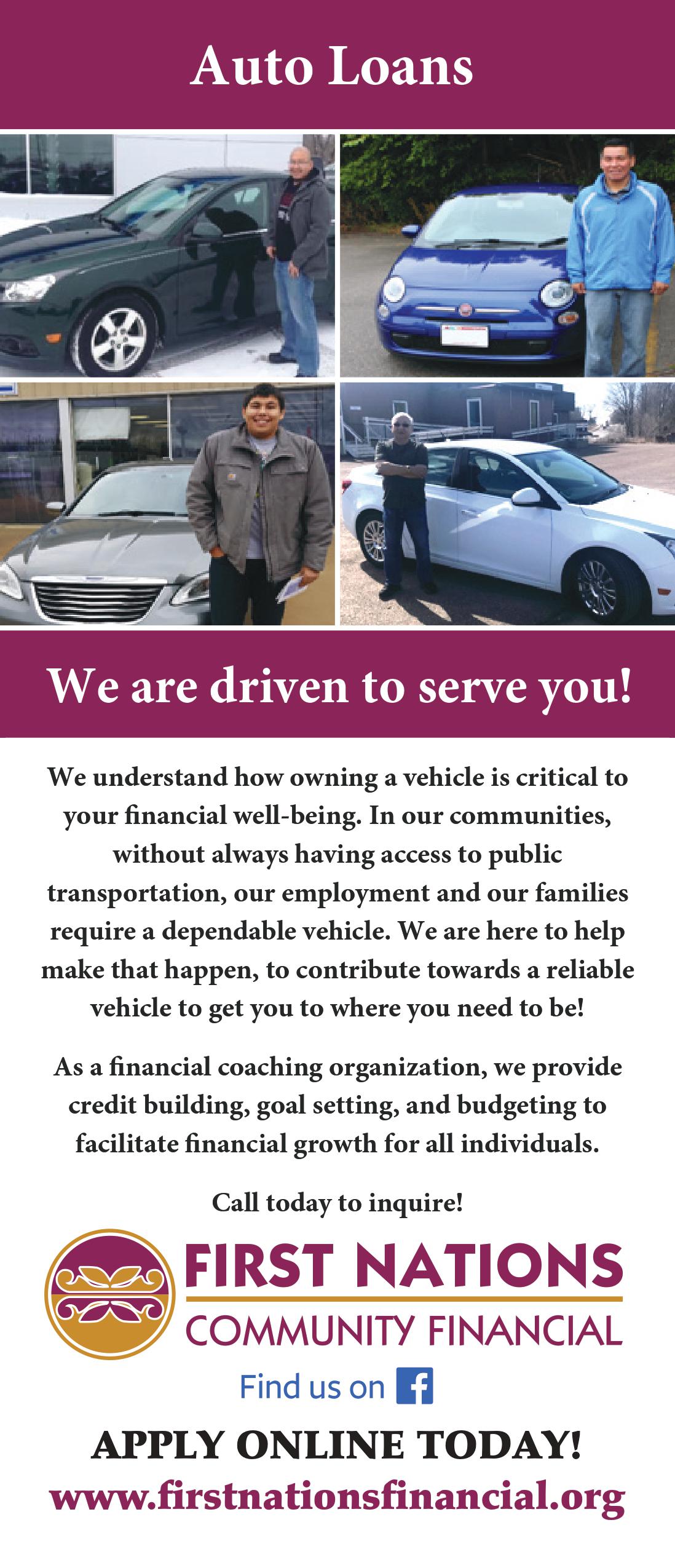 First Nations Community Financial is a state chartered not-for-profit Native Community Development Financial Institution (CDFI)
206 S Roosevelt Rd, Suite 123 Black River Falls, WI 54615
Upcoming Events
Golf Fundraiser - Friday May 13th
Indianpenuership Classes - June 1, 8, 15, and 22
Pathways Homebuyer Education Class - April 22, May 20, June 17
Connect with us
Email: fncf@ho-chunk.com
Phone: (715) 284-2470
Fax: (715) 284-2471
Subscribe to our Newsletter!