Board of Directors
About Us / Board of Directors
 Kate R. Finn, Chairperson
Kate R Finn is the Staff Attorney for the First Peoples Investment Engagement Program (FPEIP). Ms. Finn most recently served as the inaugural American Indian Law Program Fellow at the University of Colorado Law school where she worked directly with the tribes and Native Communities. Ms. Finn holds a J.D. and a Masters in Public Adminstration from the University of Colorado, and a B.A  from Princeton University.
Ms. Finn's work encompasses strengthening healthy Native communities through economic development initiatives and addressing violence against indigenous women. She co-authored several articles on the intersection of resource development and violence against women in native communities. She works with the FPIEP to deploy shareholders advocacy tools to create mutually beneficial investment opportunities for indigenous communities and investors. Prior to attending law school, Ms. Finn served as a Program Coordinator with the Denver Victim Services Network ensuring that victims of crime in the Denver metro area had access to a comprehensive network of services.  She worked on the local level to connect services agencies, and also advocated at the federal level for adequate protection of victims of crime. Ms. Finn is a proud, enrolled member of the Osage Nation.
 Hinu Smith, Vice-Chairperson
As a former Legislative Representative for the Ho-Chunk Nation, Hinu (Helgesen) Smith was responsive to her constituency especially throughout the COVID-19 pandemic.  Hinu was also responsible for updating existing and creating new Ho-Chunk Nation laws, codes, and ordinances.  Smith drafted and was responsible for the codification of the Ho-Chunk Nation's Underage Drinking code, Rules of the Road code, and Licensure code, as well as lead the effort on many other updates and collaborations, which was an ongoing effort.  Smith lobbied at the state level on issues impacting Tribal membership and Nation sovereignty.  She also supported federal level efforts that benefited the Nation.
Hinu (Helgesen) Smith has been a strong supporter of culturally appropriate economic development for the Ho-Chunk Nation and communities she represented.  Smith took the lead making sure the Legislature applied for a major economic development, diversification and recovery grant opportunity for Ho-Chunk Nation, of which the Nation was awarded nearly $900,000.  Smith took the Legislative lead, collaborating on the Nation's 2.5 GHz Rural Tribal Window application to own broadband spectrum over Ho-Chunk Nation lands.  So far, the base license was awarded.
Smith also championed the effort separating the Ho-Chunk Nation museum from its government to eventually become an autonomous entity, allowing the museum to grow, unencumbered.  Hinu Smith currently works as an Indian Child Welfare Case Manager for the Ho-Chunk Nation Indian Child Welfare Program.  As a Case Manager, Smith monitors child welfare cases across the United States for compliance with the Indian Child Welfare Act at the state and federal levels and collaborates with local child welfare agencies in the best interest of the Ho-Chunk child.  Hinu (Helgesen) Smith has a passion empowering her people and uplifting communities.  When she isn't working, helping her family or contributing to the community, she is creating content for her new podcast series dedicated to development in Indian Country; stay tuned for more on that!
 Ryan Pulvermacher, Secretary
After graduating from the University of Wisconsin – Eau Claire with a bachelor's degree in Marketing, Ryan started his career as a casino marketing intern for the Ho-Chunk Nation, which he is an enrolled member of.  Through time he worked his way to Executive Leadership at Ho-Chunk Gaming Wisconsin Dells.  Looking to explore the private sector, yet still serve Indian Country, Ryan made a transition to M3 Insurance as an Account Executive where he currently specializes in property & casualty risk consulting for tribal governments and their diverse business enterprises.  Ryan is a first time Native CDFI Board Member and is currently serving on other Wisconsin Boards.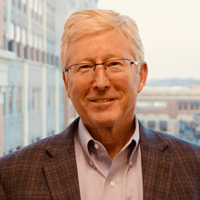 Scott Russell, Treasurer
Scott Russel has worked as a Commercial Banker for more than 35 years. He was a founder in a De Novo bank in 1996, developed real estate at a Real Estate Investment Trust and has worked at large regional banks as a corporate banker. His work experience includes team leadership and risk management functions. He has served as an advisory board member for privately held companies and is a close advisor to a diverse group of Wisconsin businesses. He has extensive business lending experience including government programs supporting businesses. His BBA in Finance was earned at UW-Oshkosh. He is currently a Senior Vice President of First Citizens Bank working in Milwaukee.
 Fern Vivian Orie, Board Member
Fern Orie is the Chief Programs Officer and Executive Vice President of Advocacy & Strategic Partnerships for the Oweesta Corporation, the only national Native CDFI Intermediary offering financial products and development services exclusively to Native CDFIs and Native communities. For the past fourteen years, Ms. Orie served as the founding CEO of the certified Native community development financial institution (CDFI), Wisconsin Native Loan Fund, a statewide housing and consumer revolving loan fund. 
Ms. Orie has nearly 20 years of experience in the Native housing field. She is a strong advocate and very active in the Native community and economic development field in her region and at the national level. In addition, Ms. Orie serves on the Board of Directors and Loan Committee of Bay Bank, a tribally owned bank in Green Bay, Wisconsin. Fern is an enrolled tribal member of the Oneida Nation of Wisconsin. 

Nathan King, Board Member
Nathan King is a Vice President of Bay Bank in Green Bay, WI.  He oversees the retail and administration aspects of the bank which include lobby operations, branch network, consumer products, strategic planning, human resources, and marketing.  Prior to working at the bank, Nathan worked for the Oneida Nation for nearly 20 years in various positions including as a community planner and most recently as Director of Legislative Affairs.  He was instrumental in advocating for the Oneida Nation's goals at the federal, state, and local level for many years.  He is knowledgeable in every area of the bank and supervises about half of the bank staff.  Nathan has an MBA from Baker University.  Nathan in an enrolled member of the Oneida Nation of Wisconsin.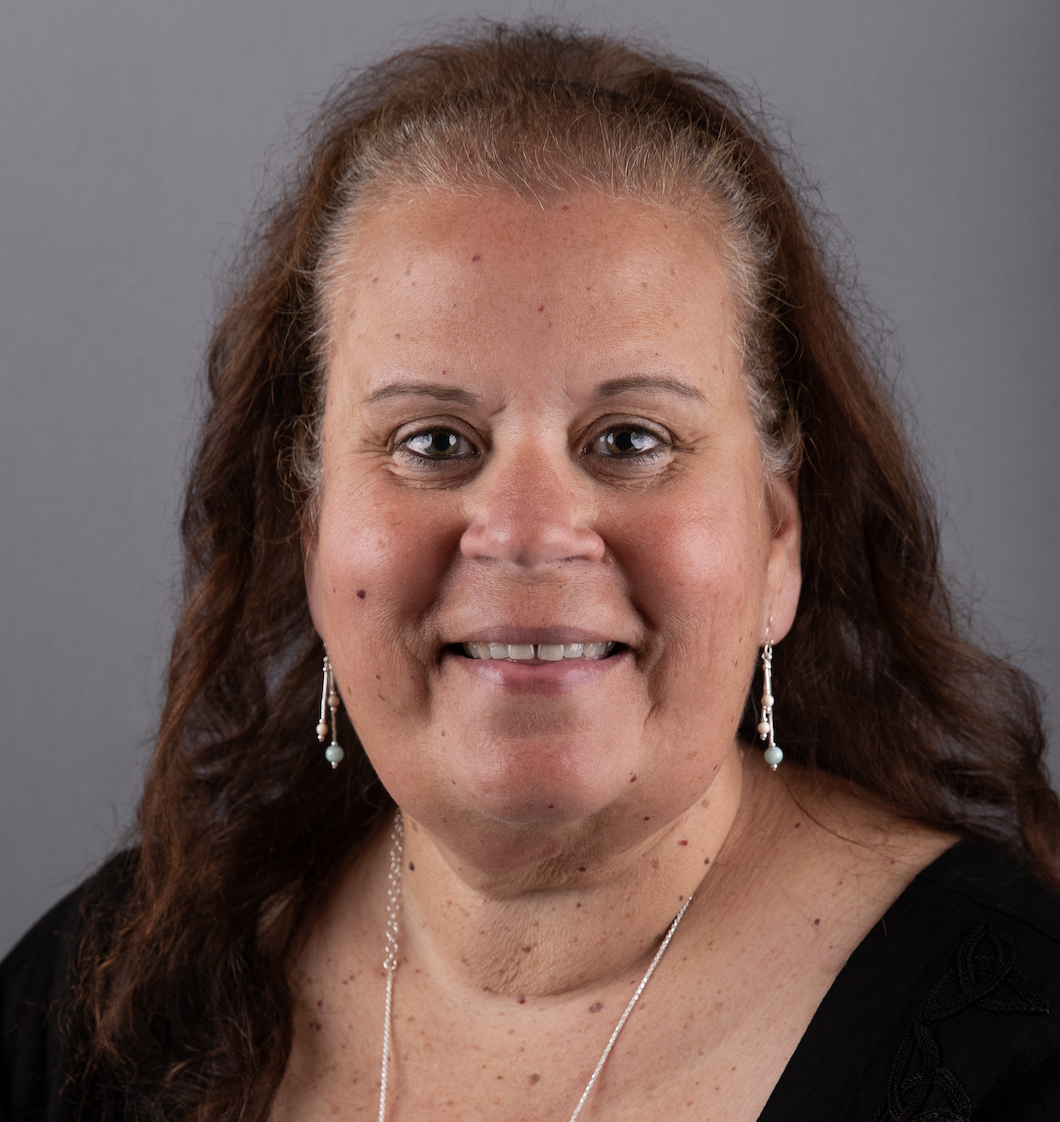 Florence Ludka, Board Member
Florence Ludka is the Chief Financial Officer (CFO) and Executive Vice President of Finance and Lending for Oweesta, responsible for the oversight and management of all finance and lending related activities and staff.  Prior to joining the Oweesta team, Ms. Ludka worked for a non-profit organization in Traverse City, Michigan for over 16 years as the Director of Finance and Technology. During her tenure, Florence procured expertise and experience in non-profit accounting, compliance, auditing practices, budget development and management, CRM/database management, administration, and training. Ms. Ludka obtained a Master's in Business Administration (MBA) with an emphasis in accounting from the University of Michigan. Ms. Ludka completed her undergraduate studies at Lake Superior State University (LSSU) earning a Bachelor of Science in Public Accounting and an Associates of Science in Technical Accounting. After completing her MBA, Florence returned to her alma mater as an adjunct accounting faculty member teaching accounting principles, intermediate accounting, auditing, advanced accounting, and federal taxation. Currently, Ms. Ludka is in her third year of a six-year Ojibwe language pane immersion program.  Ms. Ludka resides in Traverse City, Michigan where she owns a small farm and enjoys spending time and engaging in outdoor activities with her twin daughters and their spouses, granddaughter, and family pets. In her spare time Florence can be found crafting, camping, boating, traveling, or out in the woods viewing and photographing wildlife.  Ms. Ludka is an enrolled member of the Sault Ste. Marie Tribe of Chippewa Indians in Michigan.

First Nations Community Financial is a state chartered not-for-profit Native Community Development Financial Institution (CDFI)
206 S Roosevelt Rd, Suite 123 Black River Falls, WI 54615
Upcoming Events
Indianpenuership Classes - Jan 26, Mar 22, May 24
Homebuyer Education Class - Jan 12, Feb 23, Apr 12, May 17
Office Hours (8-4:30 M-F)
Closed on the Following Holidays
New Year's Day (Jan 1st)
Memorial Day (Last Monday in May)
Mitchell Red Cloud Jr. Day (July 4th)
Labor Day (First Monday in Sept.)
Veterans Day ( November 11th)
Thanksgiving (4th Thursday in Nov.)
Ho-Chunk Day (Day after Thanksgiving)
Christmas Eve (December 24th)
Christmas (December 25th)
New Year's Eve (December 31st)