Board of Directors
About Us / Board of Directors
 Kate R. Finn, Chairperson
Kate R Finn is the Staff Attorney for the First Peoples Investment Engagement Program (FPEIP). Ms. Finn most recently served as the inaugural American Indian Law Program Fellow at the University of Colorado Law school where she worked directly with the tribes and Native Communities. Ms. Finn holds a J.D. and a Masters in Public Adminstration from the University of Colorado, and a B.A  from Princeton University.
Ms. Finn work encompasses strengthening healthy Native communities through economic development initiatives and addressing violence against indigenous women. She co-authored several articles on the intersection of resource development and violence against women in native communities. She works with the FPIEP to deploy shareholders advocacy tools to create mutually beneficial investment opportunities for indigenous communities and investors. Prior to attending law school, Ms. Finn served as a Program Coordinator with the Denver Victim Services Network ensuring that victims of crime in the Denver metro area had access to a comprehensive network of services.  She worked on the local level to connect services agencies, and also advocated at the federal level for adequate protection of victims of crime. Ms. Finn is a proud, enrolled member of the Osage Nation.
 Joan Greendeer-Lee, Vice-Chairperson
Board member since late 2012 has an MBA, Health Management, and two bachelor-degrees: Paralegal Studies and Geography. Joan is a Ho-Chunk Nation tribal member. Her career has been with three organizations handling assignments that increased her business responsibilities from program management to decision-making for departmental budgets, personnel, contracts, and assets inventory. As a community member, she helped public relation efforts to support loan products and weight new loan options in line with the First Nation Community Financial (FNCF) goals. Her leadership skills showed while serving as Vice Chair in 2016. With her computer skills; she evaluated the FNCF technological infrastructure and limitations. She uses her network with the tribal government sharing how business operations, budgeting lend to cooperative partnerships.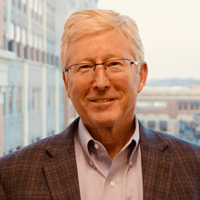 Scott Russell, Treasurer
Scott Russel has worked as a Commercial Banker for more than 35 years. He was a founder in a De Novo bank in 1996, developed real estate at a Real Estate Investment Trust and has worked at large regional banks as a corporate banker. His work experience includes team leadership and risk management functions. He has served as an advisory board member for privately held companies and is a close advisor to a diverse group of Wisconsin businesses. He has extensive business lending experience including government programs supporting businesses. His BBA in Finance was earned at UW-Oshkosh. He is currently a Senior Vice President of First Citizens Bank working in Milwaukee.

Nathan King
Nathan King is a Vice President of Bay Bank in Green Bay, WI.  He oversees the retail and administration aspects of the bank which include lobby operations, branch network, consumer products, strategic planning, human resources, and marketing.  Prior to working at the bank, Nathan worked for the Oneida Nation for nearly 20 years in various positions including as a community planner and most recently as Director of Legislative Affairs.  He was instrumental in advocating for the Oneida Nation's goals at the federal, state, and local level for many years.  He is knowledgeable in every area of the bank and supervises about half of the bank staff.  Nathan has an MBA from Baker University.  Nathan in an enrolled member of the Oneida Nation of Wisconsin.

First Nations Community Financial is a state chartered not-for-profit Native Community Development Financial Institution (CDFI)
206 S Roosevelt Rd, Suite 123 Black River Falls, WI 54615
Upcoming Events
Open House Tuesday, May 21, 11 am - 2pm 206 S. Roosevelt Rd Suite 123 Black River Falls
Homebuyer Education Class June 11 9am - 5pm District 1 Community Center Black River Falls
Financial Frenzy June 20th 10am - 4 pm Ho Chunk Gaming Wisconsin Dells
Connect with us
Email: fncf@ho-chunk.com
Phone: (715) 284-2470
Fax: (715) 284-2471
Subscribe to our Newsletter!