Announcements
Our Services / Announcements
First Nations Community Financial is delighted to introduce their new board member Wendy K. White Eagle. Wendy is the President and Chair of the Board for Native Capital Investment, Inc. She currently leads business development and fund management activities. As a member of the Ho-Chunk Nation, she has first-hand knowledge of Tribal operations from strategic planning to business development. Ms. White Eagle graduated from Edgewood College with a BS in Communications and has completed graduate work at the Center for Quality and Productivity, School of Business, University of Wisconsin-Madison.
FNCF currently has a well-rounded, diversified group of individuals that serve on the Board of Directors. Wendy's expertise in the financial field and non-profit work she is a great addition to our organization.
Stay tuned…much more exciting changes ahead for FNCF and our advancement with serving our Communities!
2018 FNCF Press Release-Wendy Whiteeagle
The US Department of the Treasury's Community Development Financial Institutions Fund (CDFI Fund) has announced a $140,000 Native American CDFI Assistance (NACA) grant award to First Nations Community Financial (FNCF) of Black River Falls, Wisconsin. The FY 2017 NACA Program award will lead to increased loans for small businesses, affordable housing, and community facilities in Native Communities, in addition to basic financial services that are essential to building household wealth and stability. As the award-making arm of the CDFI Fund's Native Initiatives, the NACA Program has consistently supported the unique organizations that are doing such vital work in these communities. The grant to FNCF will be a major boost to the agency's development.
The Native CDFI, currently led by Executive Director Becky Albert-Breed, provides small consumer loans, credit-repair loans, and small-business loans, in addition to one on one credit coaching and financial-empowerment training. FNCF's office is located in Black River Falls, WI. FNCF's target market is the Ho-Chunk Nation tribal community and other Native Americans within a 250 mile radius of the main office.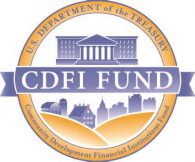 First Nations Community Financial is a state chartered not-for-profit Native Community Development Financial Institution (CDFI)
Upcoming Events
First Nations Community Financial Board Meeting May 12th
Ho-Chunk Nation Parent Fair at TOB Black River Falls, WI May 14th
Wisconsin Indian Business Alliance May 18th, 2016 at 2:00 p.m.
Connect with us
Address: 206 S Roosevelt Rd, Suite 123 Black River Falls, WI 54615
Email: [email protected]
Phone: (715) 284-2470
Fax: (715) 284-2471